EU cosmetics regulation for imported nail products
At CNC International we got you covered!
When selling nail products imported from Asia, USA or any other countries outside EU, it is mandatory to register these products.
The nail products have to comply with the European cosmetics regulation No 1222
3/200 (article 13). Lack of this registration prohibits the sale of the products within the EU.
The European Commission's regulation No 12223/200 (article 13) requires that companies submit information about the products they sell on the European market. To facilitate this, the EU has established the Cosmetic Products Notification Portal (CPNP), which is an online notification system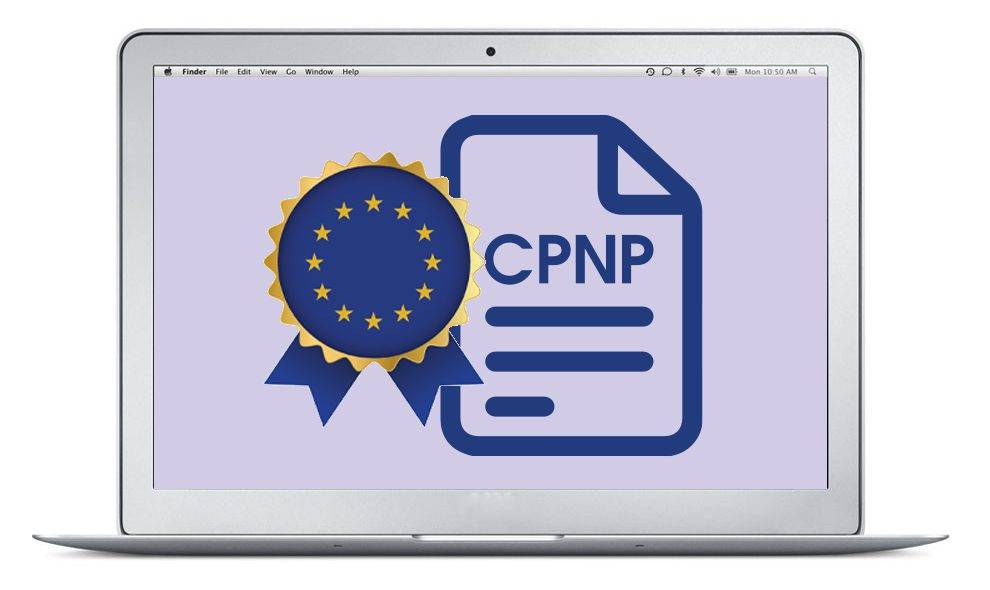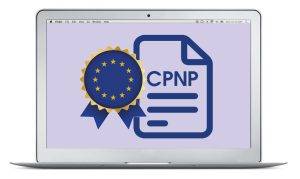 How to comply to the European Cosmetic products regulation No 12223/200 (article 13)
CNC has all the necessary information readily available for the products you buy from us. We will also provide you with step-by-step instructions on how to complete the CPNP registration.
How to registrate nail products in the Cosmetic Products Notification Portal (CPNP)
After placing your order we will send you the following documents: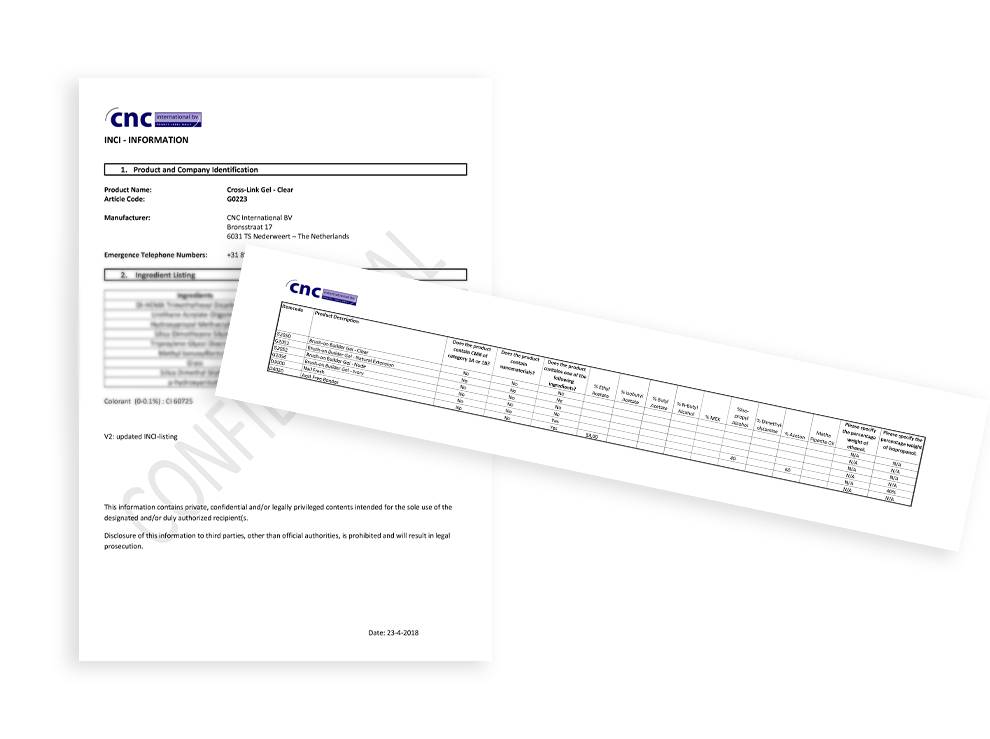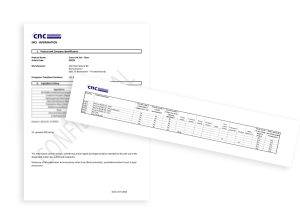 INCI lists with concentration ranges in %
Detailed answers to specific CPNP questions for each product, for each of the purchased product separately.
A signed declaration confirming your purchase from us and stating that the Product Information Files are held at our premises for local inspections or inquiries from authorities.
Design Data Sheets (DDS) containing essential label information according to EU regulations (e.g., period after opening, safety phrases). These documents are in English, while your labels should be in the local language of your sales market.
Material Safety Data Sheets (MSDS) providing safety, handling, and transport information for products categorized as Dangerous Goods such as Primer, Acid Free Bonder, etc
Once you've successfully registered a product on CPNP, you won't need to make any further notifications at the national level within the EU.
To find more info about the CPNP, please follow this link: https://webgate.ec.europa.eu/cpnp/
At CNC you can order with confidence and without a worry.
Request our catalogue now!